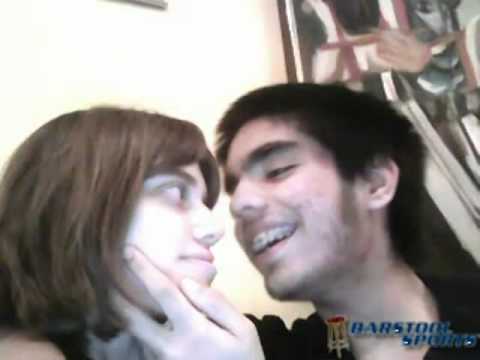 These two better stay together, otherwise they will both be virgins for all eternity. Both of them need to take a lawn mower to their eyesbrows and I can't even imagine what their downstairs looks like.
Anyways, this cub of wolverine (minus the badassness and super powers) pulls a smooth one on his lady(?) by singing some Bruno Mars to her. She doesn't know it's coming and is scarred, so he comforts her by running his fingers through her coral and whispers "Don't be…". And to top it off, as soon as he starts singing her face goes to "wow, you suck but I know I'll never be able to get with anyone else so I guess I'm stuck with you".
Ok, I've filled my asshole quota for the day.